MARINE DRIVE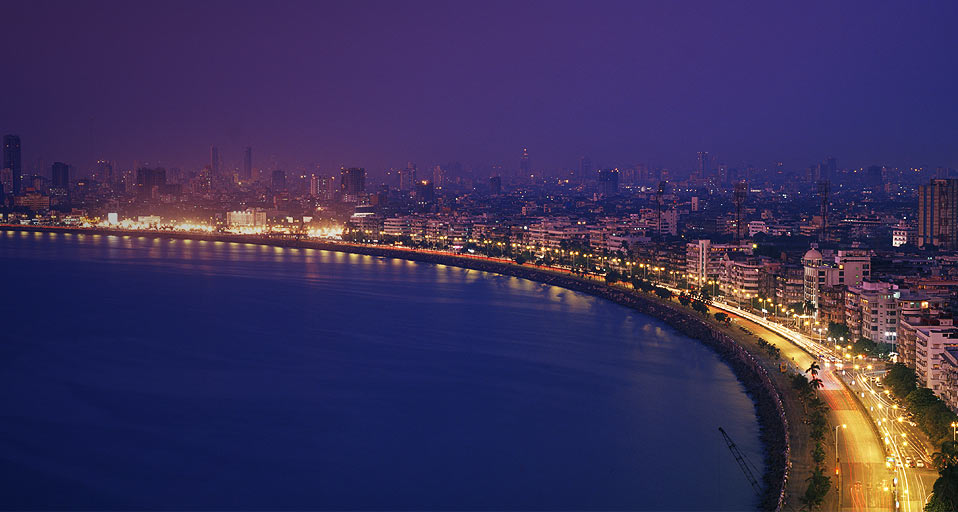 Marine
Drive (officially, "Netaji Subhash Chandra Bose Road") is a
3km long, six lane concrete road in southern Mumbai which stretches
north along the coastline, forming a natural bay. This C-shaped road
links Nariman Point to Babulnath, and is situated at the foot of
Malabar Hill. Known world over as Marine Drive, this tourist spot has
also been called Sonapur by the locals of the city. Large crowds of
people come to this place to stride along the beautiful walkway and
to view the stunning sight of the setting sun at dusk. The scenic
beauty of the perfectly lined palm trees offers its visitors an
enthralling experience. Marine Drive is also referred to as 'Queen's
necklace', because the street lights make the road look like a string
of pearls and create an illusion of a necklace, when viewed at night
from any elevated point along the pathway of the drive. If you want
to know more about this breathtaking walkway.